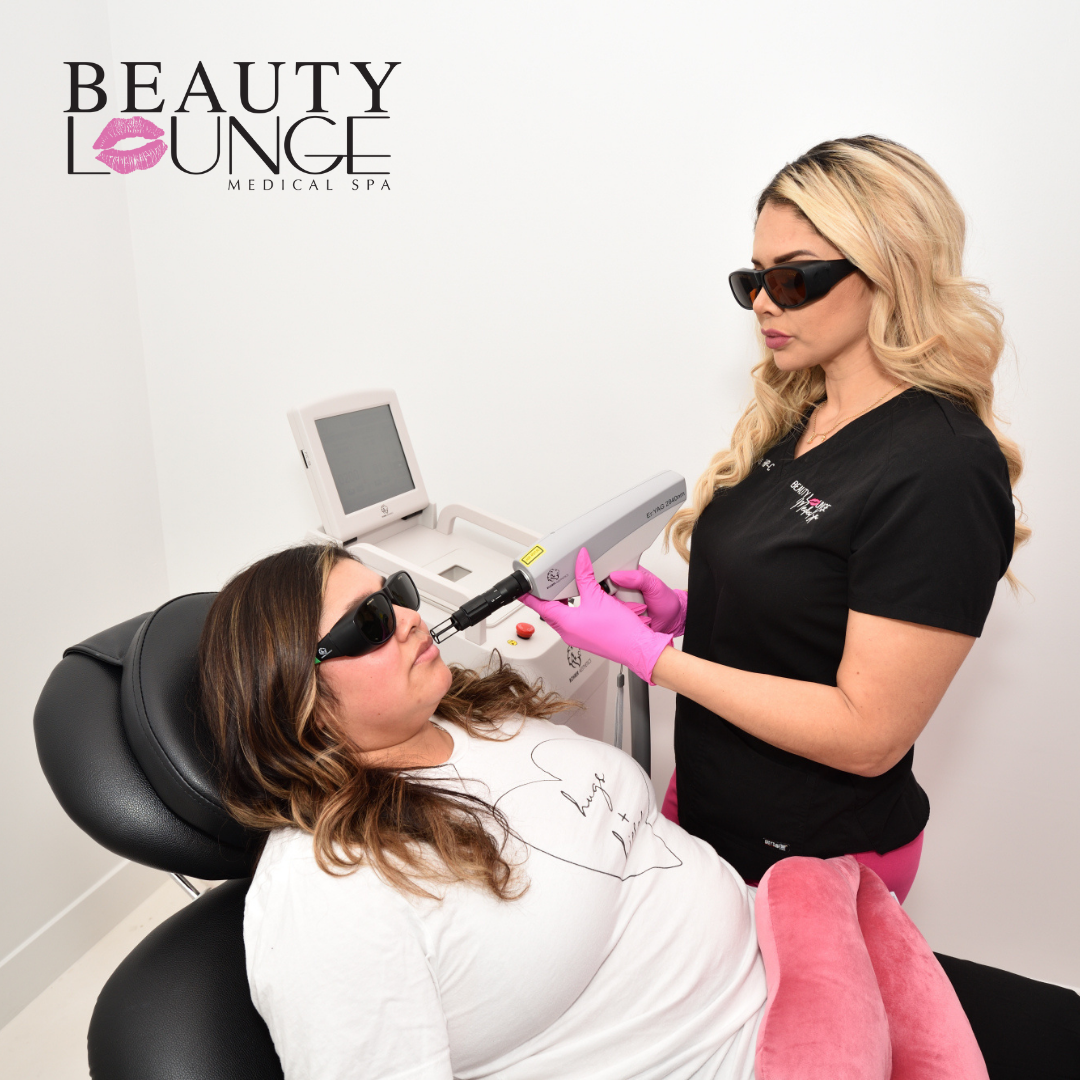 Fraxel is an FDA-approved light based laser treatment typically used for sun damaged skin, hyperpigmentation, wrinkles or acne scarring and used to smooth out fine lines in the skin. The fraxel treatment peels away your skin concerns to reveal a new healthy layer of glowing skin. The proven laser technology delivers results, with your skin feeling smoother and with a healthy glow.
Fine lines
Minimize appearance of age spots
Sun damaged skin
Acne scars 
Heals traumatic scars
Lighten age spots and brown sunspots
Improve skin's appearance
Balance uneven skin tone
Reduce stretch marks
Irregular skin texture
Fresher, smoother, healthier looking skin

Reduced wrinkles

Improved skin texture

Improved appearance of skin
When do fraxel results appear?
The results are both immediate and progressive. Soon after the treatment, the surface of your skin will feel softer and smoother, look brighter and show a more even tone.
The next 3-6 months will bring even more improvement as the deeper layers of the skin continue to create new collagen.
how much downtime do i need?
Fraxel requires 3-5 days of downtime during which pigment rises to the surface of the skin, and itching, flaking and dryness is common. It's best to schedule Fraxel Laser Skin Resurfacing treatment at least two weeks in advance of a major event.