in ranch & coast magazine
137 S. Las Posas Road #255
San Marcos, Ca 92078
3503 fourth Ave,
San Diego, CA 92103
41653 Margarita Rd. #105,
Temecula, CA 92591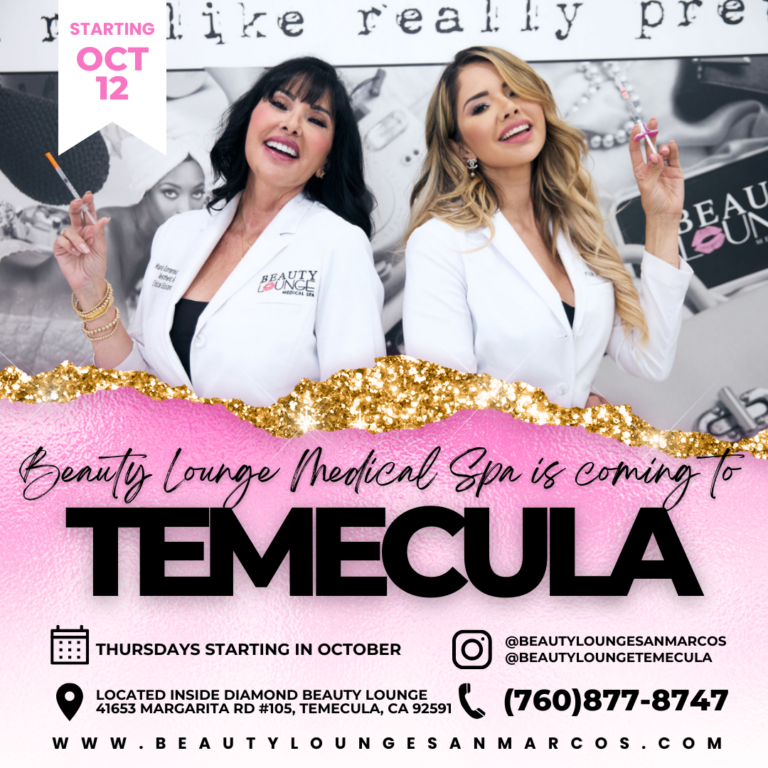 Located Inside of Diamond Lash Beauty Lounge
Beauty Lounge Medical Spa has expanded to Temecula. Nurse Hannah will be seeing patients Thursdays. NP Shawnda's and Nurse Marie's availability to be announced soon!  We will be offering GLP-1 Semaglutide, Vitamin Injections, IV Therapy, Botox, Fillers, Chemical Peels, Microneedling, PRF, and PDO Threads!!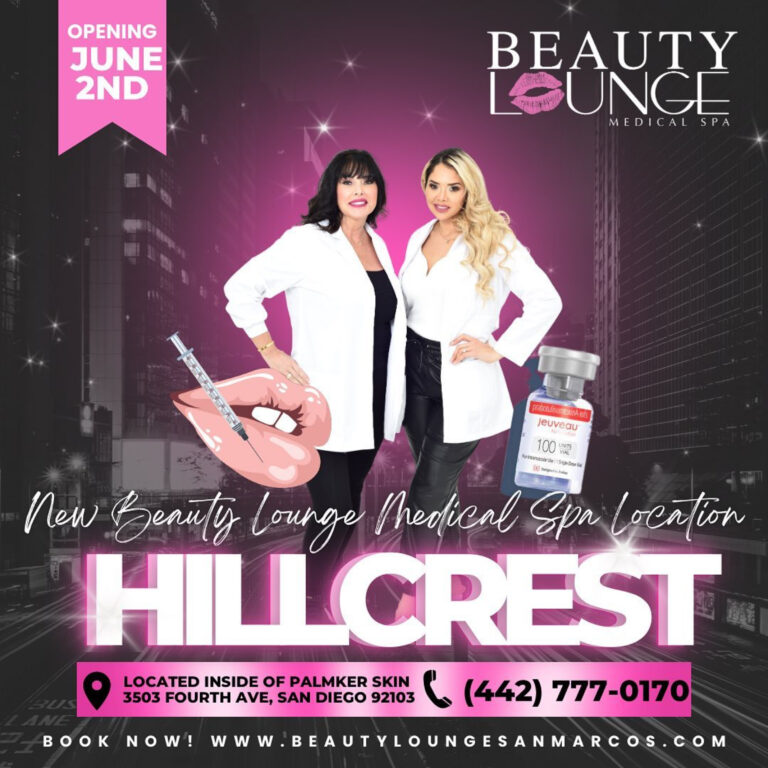 Located Inside of Palmer Skin
Beauty Lounge Medical Spa has expanded to Hillcrest / San Diego. Nurse Marie will be seeing patients Wednesdays and Fridays in June offering advanced Botox, Fillers, PDO Threads, and Vitamin Injections. 
san diego's favorite medical spa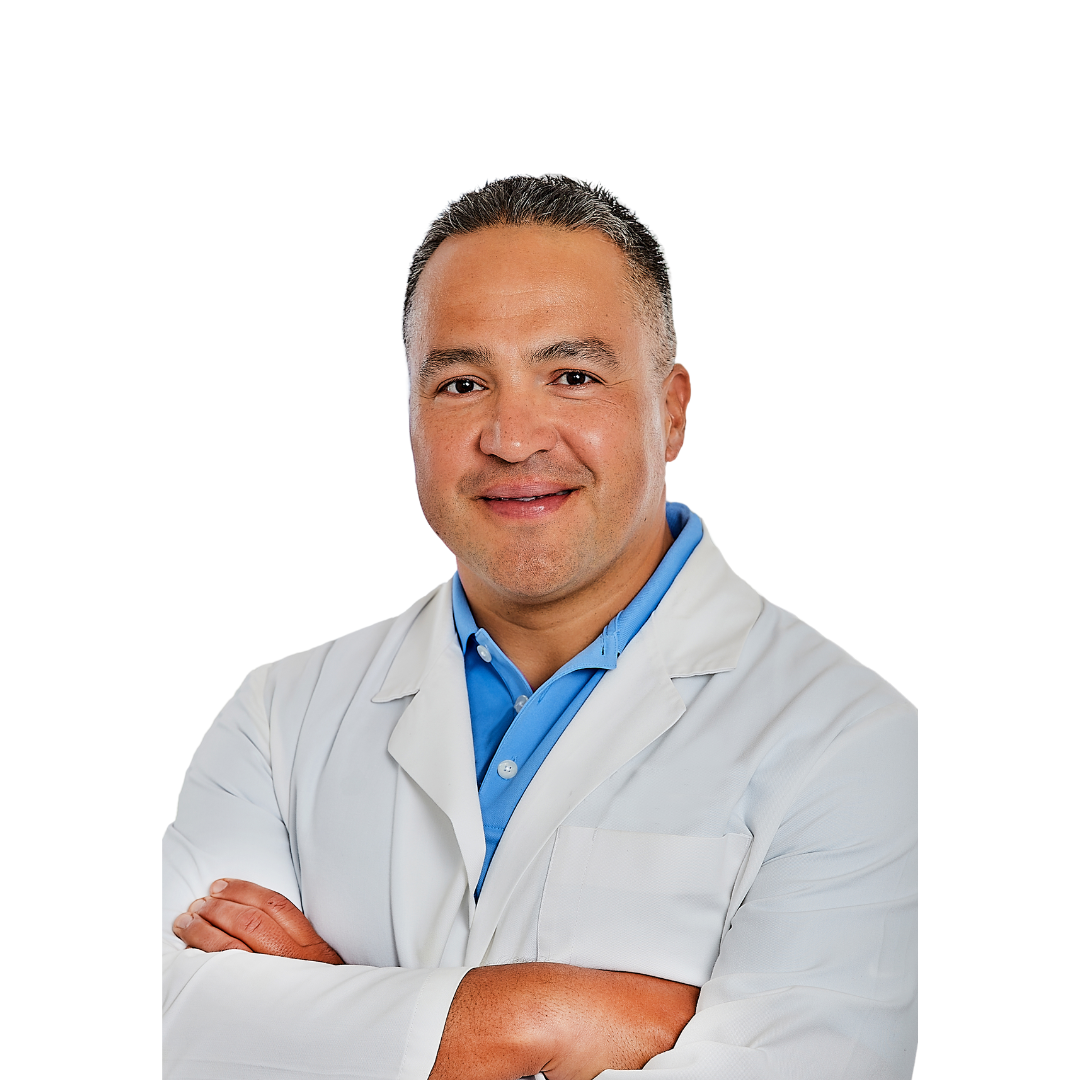 San Diego Medical Spa
Beauty Lounge Medical Spa is San Diego's top rated med spa. Our team specializes in injectables,  laser treatments, facials, skin care   treatments and more. We combine aesthetics & wellness to boost your skin and body confidence & prevent the signs of aging. Locations in Hillcrest, San Marcos, & Temecula.