Cellulite reduction & Skin Tightening
As we age, our bodies start to produce less collagen- this is what leads to wrinkles, sagging and visibly aging skin. Several new non-invasive anti-aging technologies have evolved in aesthetics. The Venus Freeze Plus™ is the latest anti-aging technology with advanced features designed for patient safety and comfort, great for all skin tones, a pain-free non-invasive treatment that allows us to freeze time and reverse the signs of aging! Venus Freeze Plus™ uses advanced radio frequency technology to comfortably heat the deeper layer of your skin, increasing collagen production and will effectively tighten and contour the skin, smoothen out fine lines and deep wrinkles, reduce cellulite, firm sagging skin and restore a more youthful, refreshed appearance.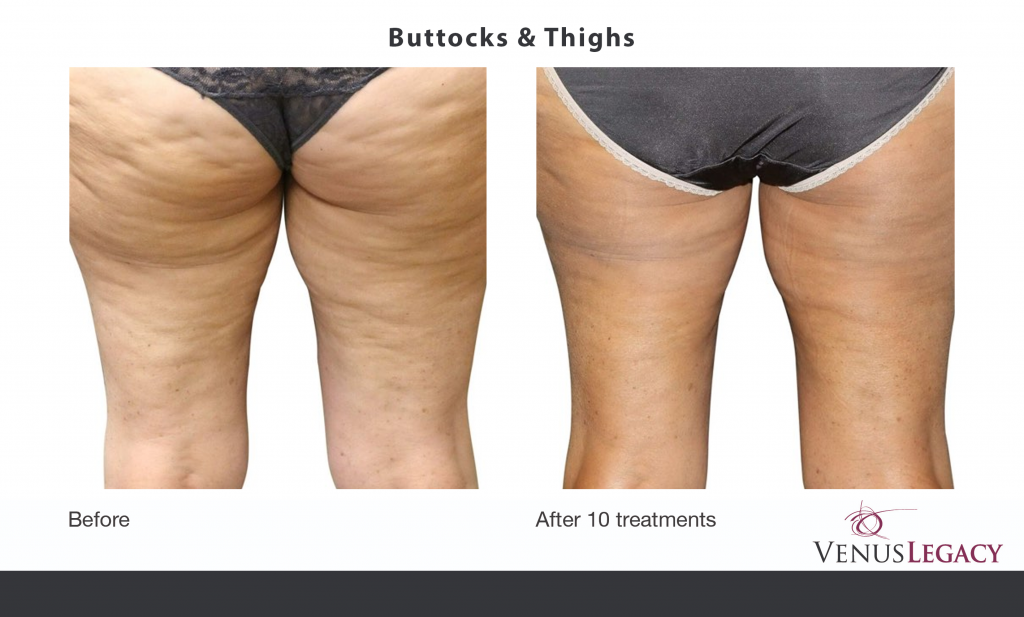 What is Body Contouring?
This procedure uses heat to tighten the skin and improve the body's natural regenerative process. It also targets fat cells, shrinking them to tighten the skin. This tightening process can help reduce the look of cellulite, wrinkles, and sagging skin to give you a more youthful, sculpted appearance without having to undergo surgery.
How does it work?
Using the combined power of Multipolar Radiofrequency and Pulsed Electromagnetic Fields, the cells under the skin's surface are heated up stimulating the production of collagen and elastin. These two proteins give the skin its structure and elasticity. It also shrinks problematic cells, smoothing out cellulite and tightening the skin.
What are the benefits?
No downtime
Non-invasive
Comfortable treatment
Natural-looking results
Quick treatments
What can I expect?
During your consultation, a member of our talented staff will evaluate the area you want to be treated. They will then discuss your treatment options to come up with a plan that fits your individual needs. Once your appointment is scheduled, you will come in for your treatment, which typically lasts about 30 minutes. Most people need multiple treatments to see the results they want, with the number of treatments varying based on your aesthetic goals.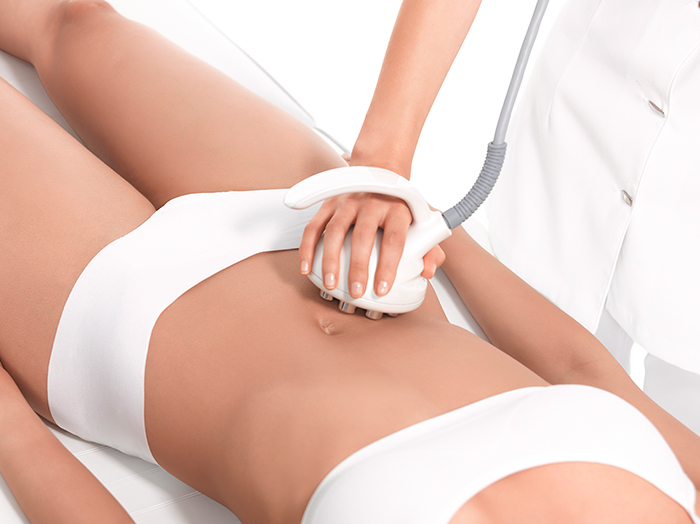 When will I see results?
Results can typically be seen a few weeks after the first treatment, with optimal results being seen about three to four months after your final Venus Freeze body contouring treatment. All outcomes will vary based on the number of treatments and your personal goals for the procedure.
Am I a candidate?
If you have tried to get rid of persistent fat, cellulite, and other signs of aging, Venus Freeze body contouring may be right for you. Our staff is ready to help answer any questions you may have about the treatment. Contact us today at (760)877-8747 for a complimentary consultation.