Under-eye filler san marcos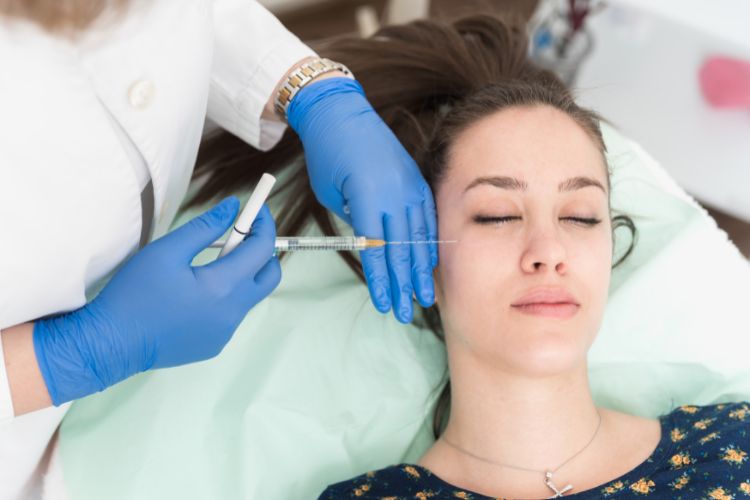 If dark circles and eye bags have you looking more tired than you really are, maybe it's time you refresh your appearance with under-eye filler in San Marcos. It's one of the most popular anti-aging treatments because this area is where people tend to age first. 
Why Should I Choose Under-Eye Filler in San Marcos?
Aside from treating dark circles and bags under your eyes, filler for under eyes, or tear trough filler, also eliminates fine lines and wrinkles. Those benefits result in a natural and younger looking appearance – without any downtime, scalpels, or general anesthesia. You'll likely notice a little lift in your cheeks too! 
What Product Should I Use?
At Beauty Lounge Medical Spa & Laser, we use a variety of dermal fillers, including 
Sculptra
, 
Belotero
, 
Radiesse
, 
Restylane 
and 
Juvederm
. During your consultation with our expert injector, we'll go over which product is best for your particular skin concerns.
What Does Treatment Feel Like?
Filler injections are usually well tolerated, but a word of caution: there is a popping sound that some patients find a bit unsettling, so be prepared!
You'll feel a pinching sensation followed by some pressure during your injections. If you're concerned about pain, speak to your injector beforehand about a topical analgesic to minimize your discomfort. 
When Will I See My Results?
Immediately! You'll notice an increase in volume under your eyes right away. You'll need to give minor side effects like bruising, swelling, and redness around 48 to 72 hours to subside. After that, you should expect to see your final and amazing results within one to two weeks. 
Am I a Good Candidate for Under-Eye Filler?
Under-eye filler in San Marcos is safe for all skin types and for anyone who is healthy. Non-smokers tend to have the best results. If you fit the criteria and have a desire to eliminate dark circles or brighten the area, then you're likely a great candidate. The only way to know for sure is to book a consultation with a tear trough filler expert.
If You Want the Best Results in San Marcos, Visit the Beauty Lounge
Choose the experts at Beauty Lounge Medical Spa in San Marcos, CA! It's time to treat yourself to under-eye filler so you look rested and bright eyed. Give us a call at 760-877-8747 or visit us online to book your appointment today!