PRP HAIR RESTORATION SAN MARCOS
Platelet-Rich Plasma (PRP) for Hair Restoration
Male and female pattern hair loss is a genetic problem that can leave you feeling helpless. Now there is an affordable way for you to improve your hair density without surgery or harmfulside effects. Platelet-Rich Plasma therapy (PRP) for hair restoration involves a simple injection of your own platelets into the vascular layer of your scalp.
Here at Beauty Lounge we meet many patients who are troubled by hair loss. All of our providers have been diagnosing and treating hair loss for over eight years.
PRP FOR HAIR REGROWTH
Increases blood supply to the follicle
Increases shaft size (thickness)
Triggers and maintains the growth phase
Controls hair growth cycle
Decreases hair loss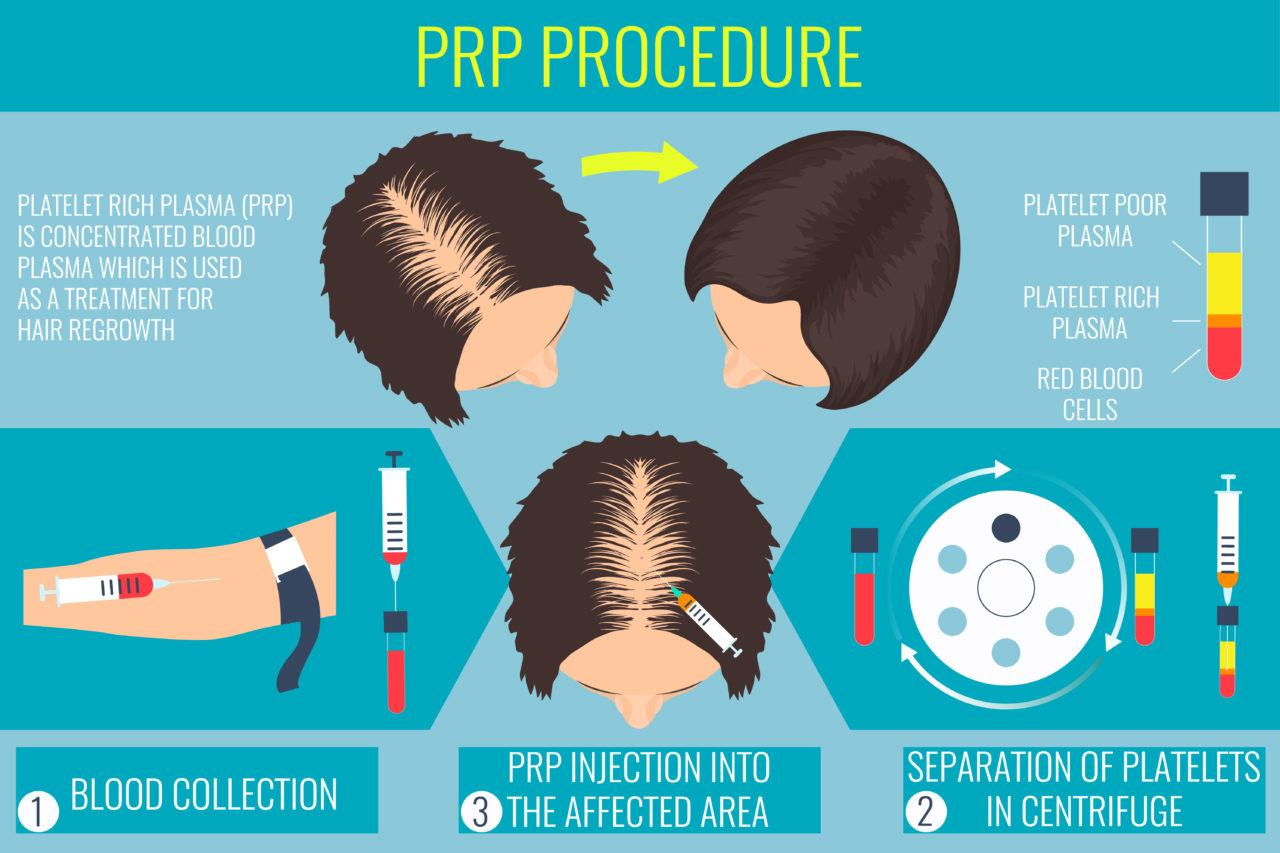 HOW IS PRP PERFORMED?
A small amount of blood is drawn from the patient. The blood is then spun down in a centrifuge and prepared by isolating the platelet rich plasma component, which naturally contains a large amount of growth factors. The plasma is mixed with a small amount of calcium to activate the platelets and this solution is re-injected into the patient's scalp in areas that are experiencing hair loss or thinning.
HOW MANY TREATMENTS ARE NEEDED?
Recommended protocol includes an initial series of 3-4 monthly treatments, followed by maintenance treatments approximately every 3 to 6 months.
WHO IS A GOOD CANDIDATE FOR THE TREATMENT?
Anyone experiencing thinning hair of the scalp is potentially a candidate.
HOW LONG DO RESULTS LAST?
The results of a series of PRP Hair Restoration treatments are not permanent since they only help to keep existing hair in the growing phase. Without maintenance treatments, hair density on the scalp will return to baseline (pre-treatment levels). However, results can be actively maintained with subsequent treatments every 3-6 months.