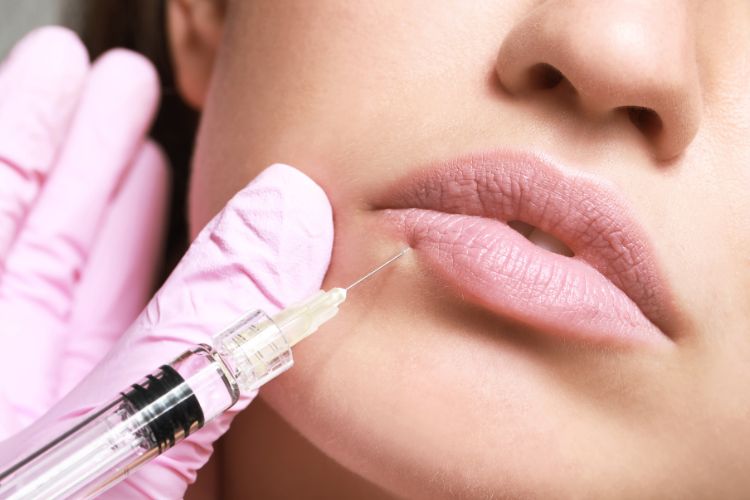 Have you ever wished for fuller, more shapely lips? Or, perhaps aging caused you to lose volume, leaving your lip thinner than they once were? Regardless of the reason, you'll find the answer in lip filler in San Marcos. 
Why Choose Lip Filler in San Marcos?
Products for lips from Juvederm and Restylane add volume and reshape your lips. It's a non-surgical technique that can also minimize the appearance of fine lines and wrinkles around the area. 
Appointments take only a short time, and you won't need to worry about a lengthy recovery period, as no downtime is necessary. Injectables for your lips can easily be done during your lunch hour! 
What Do Lip Filler Injections Feel Like?
Most report feeling pressure from the injections and a slight pinching sensation followed by a sense of pressure. Your injector specialist will do all they can to make sure you're as comfortable as possible. A topical numbing cream can be applied before your injections, and many fillers contain lidocaine to minimize discomfort. 
[Related: The Do's and Don'ts of Lip Fillers]
When Will I See My Results?
You'll see an immediate change in the volume of your lips right after injections. You may experience minor swelling and bruising as well, but they go away quickly on their own. Your final results will be visible within one to two weeks after your appointment. 
Am I a Good Candidate for Injectables?
As long as you are healthy and preferably a non-smoker, you're likely a great candidate for lip filler in San Marcos. Your injector specialist will meet with you before your injections to make sure this is the right option for you. 
Where Should I Go if I Want the Best Lip Filler Results in San Marcos?
Voted San Diego's favorite place for cosmetic services, Beauty Lounge Medical Spa is here to help you look and feel amazing! Contact us at 760-877-8747 to request your lip filler appointment and experience the luscious lips you've always wanted! The Do's and Don'ts