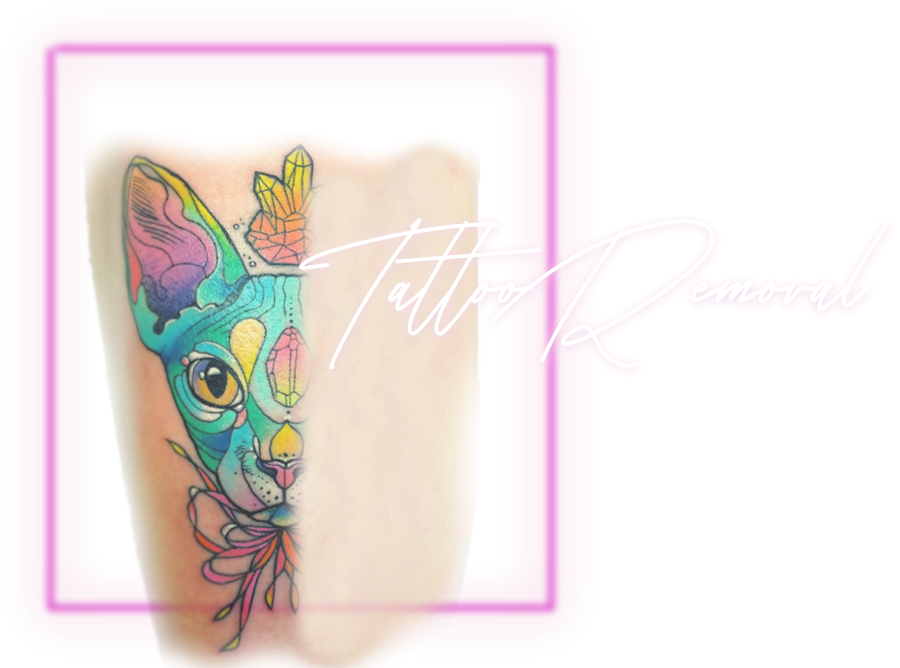 Laser Tattoo Removal
san marcos, ca
If you are interested in tattoo removal, our San Marcos Nurse can remove tattoos using advanced laser resurfacing treatments. Q-switch Rhoher Spectrum lasers offer the best results for patients suffering from tattoo regret and are the only option that returns skin to its natural appearance.
How many sessions will I need?
Size, color, location and the age of the tattoo will determine the number of treatments necessary to effectively remove the tattoo. During the consultation, you will be consulted on the treatment regimen and you will be able to ask any questions regarding the number of estimated sessions.
Each patient and tattoo is unique and results will vary from patient to patient. After each treatment session you will notice the tattoo become lighter. Due to the various types of inks used in tattooing, the results and the number of treatments may vary.
Before we perform your laser tattoo removal treatment at Dermacare Laser and Skin Care Clinics, we will administer a topical numbing cream to the treatment area to minimize your discomfort during the procedure. A handheld applicator is placed on the skin, which delivers the high-powered laser pulses directly into the ink. Some patients liken the experience to a rubber band snapping against the skin's surface as the laser energy is applied.
Treatment sessions may only last about 15 minutes, depending on the size of the tat you want to have removed. After the procedure, you will be able to return to your daily routine right away. The treatment area may look slightly frosted immediately following the application of the laser energy. However, the site will require about a week to heal, as redness and tenderness are common and crusting typically appears within a few days after treatment. Once side effects of the procedure subside, you should notice that your tattoo appears less noticeable with each session.